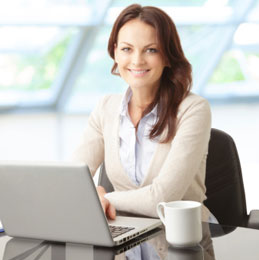 Website Builder
Family-Friendly Hours & Work from Home

Fast-Growing Digital Marketing Leader

Healthcare Focus… Helping Doctors Succeed
In 2004, Steve Anson and Bill Esteb founded Vortala with a simple vision to help doctors grow their practice using the Internet.
Today, our dedicated team of 80 marketing professionals serve thousands of healthcare practices worldwide. Busy doctors trust Vortala to manage their practice website and lead their digital marketing strategy.
Our core values are Trust, Service and Innovation. Our team culture is based on practicing an Outward Mindset which is the simple idea that, "our success is a by-product of helping others succeed."
Is our culture a good fit with your work and life philosophy?
Our brands include, Perfect Patients (allied healthcare), Smile Marketing (dental) and we're expanding into other healthcare verticals.
ABOUT THE ROLE
As a Website Builder, you will produce high quality client websites and ensure that all websites are built using best practices for design, user experience, SEO and conversion.
To keep pace with the ever-changing digital landscape, you'll be provided with ongoing training and development opportunities.
Reporting to the Website Team Leader, you'll work with our allied healthcare brand, Perfect Patients, and Smile Marketing (dentists) building relationships and ensuring customer satisfaction.
Your specific role responsibilities include, but are not limited to:
Independently manage the website build case queue to ensure that all milestones and deadlines are met for each client
Publish all content and graphics to client websites according to best practices and Vortala guidelines/processes
Build web pages using best practices for user experience, SEO and conversion
Thoroughly review completed websites for errors and edit as appropriate prior to QA submission
Proactively collaborate with the assigned Website Production Specialist to ensure a seamless, timely website launch for all clients
Conduct QA reviews on websites built by teammates and provide recommendations prior to release to the Website Production Specialist
HOW TO SECURE AN INTERVIEW
To be invited for an interview, you should possess the following skills and experience:
Have a proficient understanding of basic HTML/CSS coding
Thorough understanding of website design best practices and the ability to build websites in accordance with those practices
Strong collaboration and communication skills to strategize design and conversion strategies with the Website Production Specialists and Designers
Willingness and ability to handle a high volume of website production cases simultaneously without sacrificing the quality of client websites
Superior organization and follow-up skills to ensure that all website builds are completed within designated timeframes
Receptiveness to feedback from clients and internal colleagues along with the desire for continuous learning and improvement
Excellent time management skills
Experience in the health profession and working with doctors is desirable but not essential.
Although there is some flexibility on the work schedule, you would need to work 40% of your day during normal U.S. business hours 9am-5pm EDT/EST (3pm-11pm SAST).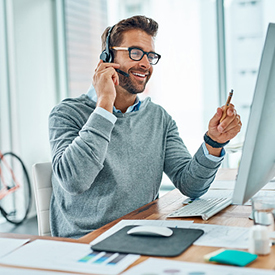 Our mantra is, "the company can only grow as fast as its people."
This means we're committed to your ongoing personal and professional development including weekly individual and team development activities.
This is a full-time position with flexible, family-friendly hours.
You'll work from the comfort of your home office and connect with your colleagues worldwide using the most advanced online collaboration tools.
Vortala is a fast-growing, equal opportunity employer riding the healthcare and technology wave.
Ready for a new challenge with a company that cares deeply about you and your development?
APPLY HERE