Optometry Website Design and Marketing
Your optometry website design is the hub of all your digital marketing efforts. It's typically the first thing prospective patients see when searching online for an optometrist.
A strong online presence is essential to support a stream of referrals and generate a healthy flow of new patients to your practice.
Most optometry website designers treat a website like a piece of "digital art," focusing on details that cater to all consumers, not healthcare patients.
This templated strategy overlooks a simple fact: Great website design on its own does not generate new patients.
Sure, your website should look contemporary, inviting, and beautiful. But it also must be engaging with compelling content and a patient-driven digital marketing strategy. It must capture a prospective patient's attention the moment they arrive.
Ultimately, it should answer one question: "Why should I choose you as my dentist?"

Website Design That Converts New Patients
A conversion-friendly website begins with something we call the "New Patient Journey."
We've crafted this philosophy using something called "heat mapping" – which observes precisely where visitors navigate on a website. Using this software, we've analysed thousands of client sites to see what converts site visitors into patients.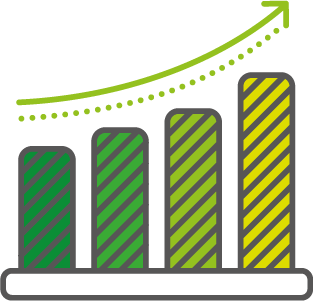 In short, the New Patient Journey combines these conversion factors:
Your homepage must connect with visitors the moment they land on it
Your site should contain the five most important pages: Homepage, Doctor[s] Bio, Contact, About, and Services
Custom content should be persuasive and tell visitors why they should choose you
Professional, custom photography of you and your team that makes your website genuine and authentic.
Content should be browsable with headings, bullets, imagery, and short paragraphs
Calls-to-action throughout your site should lead visitors to schedule a consultation
There's a common theme among these conversion variables. If you want to convert more new patients you must connect with prospective patients emotionally, not robotically.
Patients want to see you, not page after page of photo-shopped models. They want to learn about you, not about the process of performing an eye exam (that's what Wikipedia is for).
Anyone can build a website. But few can build one that resonates with optometry patients.
And there lies the problem.
A website marketing to eager apparel shoppers is far different than a website marketing to anxious optometry patients.

Digital Marketing Strategies for Optometrists
A high-converting website design is only one piece of the digital marketing puzzle. Once you have your website built, it's time to market it with the essential digital marketing strategies.
Based on years of experiencing marketing for thousands of healthcare professionals, Vortala Digital has found that the following initiatives are the best channels for getting and keeping more new patients.
Website Traffic

Once you have a high-converting practice website, you have to drive traffic to it. But not just any traffic – qualified new patient visitors who are interested in your services. Over 80 percent of new patients begin their online journey to find a new optometrist with a search engine.
Such traffic comes in two different forms:
Organic: The "free" listings on search engines that show below the paid search ads.
Paid: Paid listings that show above the organic listings, where a fee is paid per click.
Social Media

Unless you pay for advertising, social media works largely as an internal marketing tool – a way to create patient community. The benefits of building this community are better patient retention and more referrals.
Additionally, having active social media profiles helps aid patient conversion, as prospective patients often view social profiles (after visiting your website) before scheduling an appointment.
Online Reviews

It used to be all you had was your real world reputation. Today, you also have your online reputation, which is arguably even more important.
Five-star reviews on Google and other review sites will help increase traffic to your website and improve the conversion process. That's why it's important to monitor any new review that comes in and seek approved strategies to gain more positive online feedback.
Email Marketing

With both internal and external marketing benefits, email helps nurture existing patient relationships and convert new patient leads. Much like social media, email marketing can boost patient retention and stimulate more referrals. Here are a few campaigns to consider:
Monthly e-newsletters
Annual birthday greetings
Seasonal greetings
Targeted promotional campaigns

Want a free evaluation of your current online presence? Just give us your URL and we'll send you a detailed review that offers tips on how to boost your new patient-pulling power.