SEO Specialist
Family-Friendly Hours & Work from Home

Fast-Growing Digital Marketing Leader

Healthcare Focus… Helping Doctors Succeed
In 2004, Steve Anson and Bill Esteb founded Vortala with a simple vision to help doctors grow their practice using the Internet.
Today, our dedicated team of 75 marketing professionals serve thousands of healthcare practices worldwide. Busy doctors trust Vortala to manage their practice website and lead their digital marketing strategy.
Our core values are Trust, Service and Innovation. Our team culture is based on practicing an Outward Mindset which is the simple idea that, "our success is a by-product of helping others succeed."
Is our culture a good fit with your work and life philosophy?
Our brands include, Perfect Patients (allied healthcare), Smile Marketing (dental) and we're expanding into other healthcare verticals.
ABOUT THE ROLE
As a SEO Specialist, your mission is to attract and convert visitors for Vortala's marketing team through on-and-off-page SEO, content strategy and conversion rate optimization. Collaborating closely with the Marketing Specialist, Marketing Designer and Marketing Team Leader, this role reports directly to the Manager of Marketing.
To keep pace with the ever-changing digital landscape, you'll be provided with ongoing training and development opportunities.
Your specific role responsibilities include:
Identify target audiences by analyzing key metrics, competitor ads and strategy, social media landscape, etc. to drive external traffic to Perfectpatients.com and Smilemarketing.com.
Perform keyword research and audits to recommend blog posts, content clusters and landing pages that attract and convert inbound traffic.
Maintain technical SEO best practices for our sales sites, including site speed and up-time, mobile friendliness, adherence to Google Terms of Service, inbound links, etc.
Identify meaningful influencer alliances and pursue backlinks, as appropriate.
Perform research, including surveys, A/B testing, and UX analysis, to generate and share insights about conversion funnels.
Collaborate with designers and development to apply on-page and structural changes.
Use Google Optimize or similar to design and implement multi-variant tests with verifiable hypotheses. Track results, then prepare regular performance reports.
Participate in weekly meetings with the Marketing team to review WoW, MoM and YTD results and suggest improvements.
Help expand our outreach efforts into new verticals, geographies and brands through SEO.
Recommend new channels, audiences, techniques, content, tools and strategies, as needed.
HOW TO SECURE AN INTERVIEW
To be invited for an interview, you should possess the following skills and experience:
Minimum of 5 years' experience in SEO and conversion rate optimization.
Proven success in lead generation through white-hat SEO and CRO.
Demonstrated knowledge of inbound marketing best practices.
Superior communication skills across a cross-functional, distributed team.
Commitment and passion to stay current with the latest industry trends.
Exceptional attention to detail and organizational skills.
Experience in the health profession and working with doctors is desirable but not essential.
Although there is flexibility on the work schedule, you would need to be available for weekly meetings during normal business hours 9am-6pm EDT/EST (UTC-4/UTC-5).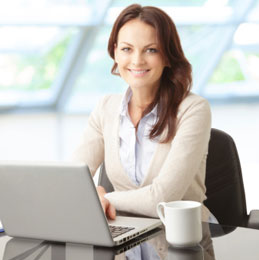 Our mantra is, "the company can only grow as fast as its people."
This means we're committed to your ongoing personal and professional development including weekly individual and team development activities and attending the company's annual retreat in the USA.
This is a full-time position with flexible, family-friendly hours.
You'll work from the comfort of your home office and connect with your colleagues worldwide using the most advanced online collaboration tools.
Vortala is a fast-growing, equal opportunity employer riding the healthcare and technology wave.
Ready for a new challenge with a company that cares deeply about you and your development?
APPLY HERE