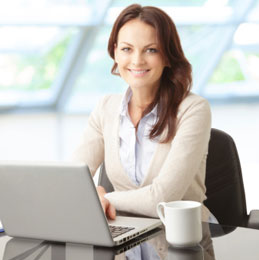 Senior Graphic Designer
Family-Friendly Hours & Work from Home

Fast-Growing Digital Marketing Leader

Healthcare Focus… Helping Doctors Succeed
In 2004, Steve Anson and Bill Esteb founded Vortala with a simple vision to help doctors grow their practice using the Internet.
Today, our dedicated team of 75 marketing professionals serve thousands of healthcare practices worldwide. Busy doctors trust Vortala to manage their practice website and lead their digital marketing strategy.
Our core values are Trust, Service and Innovation. Our team culture is based on practicing an Outward Mindset which is the simple idea that, "our success is a by-product of helping others succeed."
Is our culture a good fit with your work and life philosophy?
Our brands include, Perfect Patients (allied healthcare), Smile Marketing (dental) and we're expanding into other healthcare verticals.
ABOUT THE ROLE
---
As a Graphic Designer at Vortala, you'll be joining a multi-disciplinary group of marketing professionals who are tasked with lead generation, brand awareness and ultimately, company growth. You'll work closely with campaign and content specialists and report to our US-based Marketing Manager.
To keep pace with the ever-changing digital landscapes, you'll be provided with ongoing training and development opportunities.
Working from your home office, you'll enjoy flexible hours and assume the following responsibilities:
Collaborate with your team members to develop and interpret creative briefs.
Design print and online marketing materials:
ο Case studies and eBooks
ο Webinars and slideshow decks
ο Print and tradeshow materials
ο Email newsletters
ο Blog and social media graphics
ο Landing pages
ο Advertisements
ο Infographics and data visualization
ο Web page
ο Other brand collateral as needed
Maintain and refine company brand standards.
HOW TO SECURE AN INTERVIEW
To be invited for an interview, you should possess the following skills and experience:
Proven graphic design experience and advanced Adobe Creative Cloud skills (specifically in Photoshop, InDesign, Spark and XD)
A clear track record of designing specifically for marketing materials
A strong creative viewpoint and the ability to interpret briefs imaginatively
The capability to work on several projects simultaneously and adhere to quick deadlines
Solid communication and organizational skills
Experience working with clients in our target markets (U.S., Canada, AUS, U.K.) is preferred
Experience in the health profession and working with doctors is desirable but not essential
Your design portfolio is the most important feature of your application!
Check out our work here:
Although there is flexibility on the work schedule, you would need to work the majority of your day during normal business hours 9am-6pm EDT/EST (UTC-4/UTC-5)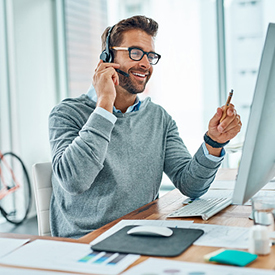 Our mantra is, "the company can only grow as fast as its people."
This means we're committed to your ongoing personal and professional development including weekly individual and team development activities and attending the company's annual retreat in the U.S.
This is a full-time position with flexible, family-friendly hours.
You'll work from the comfort of your home office and connect with your colleagues worldwide using the most advanced online collaboration tools.
Vortala is a fast-growing, equal opportunity employer riding the healthcare and technology wave.
Ready for a new challenge with a company that cares deeply about you and your development?
APPLY HERE