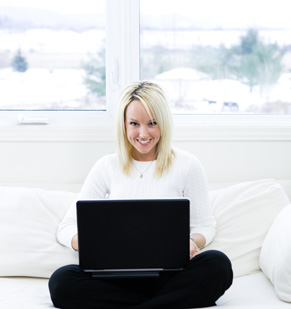 PPC/Paid Traffic Specialist
Family-Friendly Hours & Work from Home

Fast-Growing Digital Marketing Leader

Healthcare Focus… Helping Doctors Succeed
In 2004, Steve Anson and Bill Esteb founded Vortala with a simple vision to help doctors grow their practice using the Internet.
Today, our dedicated team of 85 marketing professionals serve thousands of healthcare practices worldwide. Busy doctors trust Vortala to manage their practice website and lead their digital marketing strategy.
Our core values are Trust, Service and Innovation. Our team culture is based on practicing an Outward Mindset which is the simple idea that, "our success is a by-product of helping others succeed."
Is our culture a good fit with your work and life philosophy?
Our brands include, Perfect Patients (allied healthcare), Smile Marketing (dental) and we're expanding into other healthcare verticals.
ABOUT THE ROLE
---

As a Paid Traffic Specialist at Vortala, you will be instrumental in refining and growing Vortala's offering to our healthcare professional clients. Working closely with expert, internal departments including SEO, Design, Client Service and Content teams, this position is responsible for supporting Vortala's value proposition – to get more new patients for our clients.

To keep pace with the ever-changing digital landscape, you'll be provided with ongoing training and development opportunities.

Working from your home office, you'll enjoy flexible hours and assume the following responsibilities:

Perform pre-sale reviews to determine suitability of prospective clients for Vortala's paid traffic services and provide feedback to the Sales Team
Meet with new paid search clients via phone to discuss campaign goals and details
Complete set-up of Google Ads, Facebook and other paid ads, including keyword research and creation of conversion-friendly landing pages
Monitor client ad campaigns weekly, adjusting approach as appropriate
Actively test and analyze keywords, advertising copy, landing pages and positioning to maximize results
Generate monthly paid search performance reports for clients
Field questions from other departments and current paid search clients
Provide an outstanding customer experience to clients and colleagues
HOW TO SECURE AN INTERVIEW
To be invited for an interview, you should possess the following skills and experience:
Strong, current knowledge of PPC marketing including Google Ads and Google Analytics
Google Ads certified
High level of self motivation and drive to continuously experiment with new approaches
Experience making website edits in a WordPress-type environment, along with basic HTML skills
Excellent organizational and time management skills coupled with a strong attention to detail
Superior written and verbal communication skills
Client management experience in an agency setting is a definite plus!
Experience in the health profession and working with doctors is desirable but not essential.
Although there is flexibility on the work schedule, you would need to work the majority of your day during normal U.S. business hours 9am-6pm EDT/EST.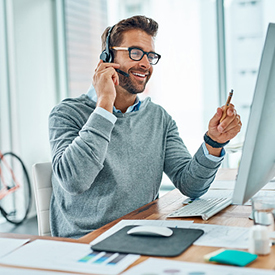 Our mantra is, "the company can only grow as fast as its people."
This means we're committed to your ongoing personal and professional development including weekly individual and team development activities.
This is a full-time position with flexible, family-friendly hours.
You'll work from the comfort of your home office and connect with your colleagues worldwide using the most advanced online collaboration tools.
Vortala is a fast-growing, equal opportunity employer riding the healthcare and technology wave.
Ready for a new challenge with a company that cares deeply about you and your development?