Freelance Front-end Developer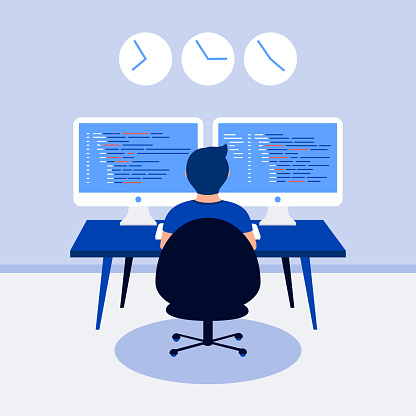 Flexible Hours & Work from Home

Fast-Growing Digital Marketing Leader

Healthcare Focus… Helping Doctors Succeed
In 2004, Steve Anson and Bill Esteb founded Vortala with a simple vision to help doctors grow their practice using the Internet.
Today, our dedicated team of 75 marketing professionals serve thousands of healthcare practices worldwide. Busy doctors trust Vortala to manage their practice website and lead their digital marketing strategy.
Our core values are Trust, Service and Innovation. Our team culture is based on practicing an Outward Mindset which is the simple idea that, "our success is a by-product of helping others succeed."
Is our culture a good fit with your work and life philosophy?
Our brands include, Perfect Patients (allied healthcare), Smile Marketing (dental) and we're expanding into other healthcare verticals.
ABOUT THE ROLE
---
As a Front-end Developer at Vortala, you'll join an established team of talented designers and developers and report to our US-based Design and Development Director.
To keep pace with the ever-changing digital landscapes, you'll be provided with ongoing training and development opportunities.
Working from your home office, you'll enjoy flexible hours and assume the following responsibilities:
Front-end design implementation and troubleshooting (including client, internal sales/marketing, and directory websites).
Optimize design application for maximum responsiveness, accessibility, speed and performance.
Collaborate with internal Vortala team members including the Director of Design and Development, Design Team leader, staff designers and other front-end developers.
Keep up with the latest front-end libraries/frameworks.
HOW TO SECURE AN INTERVIEW
To be invited for an interview, you should possess the following skills and experience:
2+ years WordPress or similar front-end development experience
Strong knowledge in HTML, CSS, PHP, as well as familiarity with front end frameworks (Bootstrap, jQuery, JS, etc.)
Excellent knowledge of browser troubleshooting and debugging practices and techniques
Critical thinking and strong problem solving, debugging and troubleshooting skills
Capable of working on several projects simultaneously and adhering to quick deadlines
Strong sense of design quality and understanding of visual and UI/UX disciplines and principles
Knowledge of Adobe Creative Cloud graphics software (Photoshop, XD or similar)
Sense of ownership and pride in your performance and its impact the team and company's success
Be highly organized, detail-oriented, and efficient
Great interpersonal and English language communication skills
Although there is flexibility on the work schedule, you will need to have availablity to work part of your hours during typical US business hours 9am-12pm PT (UTC-7) for training and regularly scheduled meetings.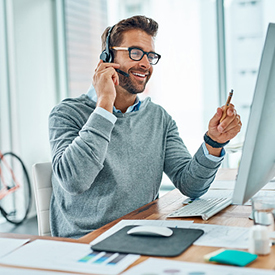 Our mantra is, "the company can only grow as fast as its people."
This means we're committed to your ongoing personal and professional development including weekly individual and team development activities and attending the company's retreat in the U.S.
You'll work from the comfort of your home office and connect with your colleagues worldwide using the most advanced online collaboration tools.
Vortala is a fast-growing, equal opportunity employer riding the healthcare and technology wave.
Ready for a new challenge with a company that cares deeply about you and your development?