Digital Sales Executive (internal clients)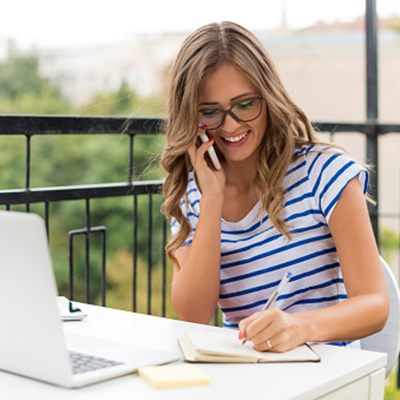 Family-Friendly Hours & Work from Home

Fast-Growing Digital Marketing Leader

Healthcare Focus…Helping Doctors Succeed

In 2004, Steve Anson and Bill Esteb founded Vortala with a simple vision to help doctors grow their practice using the Internet.
Today, our dedicated team of 75 marketing professionals serve thousands of healthcare practices worldwide. Busy doctors trust Vortala to manage their practice website and lead their digital strategy.
Our core values are Trust, Service and Innovation. Our team culture is based on practicing an Outward Mindset which is the simple idea that, "our success is a by-product of helping others succeed."
Is our culture a good fit with your work and life philosophy?
Our brands include, Perfect Patients (allied healthcare), Smile Marketing (dental) and we're expanding into other healthcare verticals.
ABOUT THE ROLE
As a Digital Sales Executive (internal clients), you are the pivotal link between our clients, service and operational teams.
Using phone, email, video and social contact, your focus is to connect with our current clients, with the support of marketing, which will be a mix of inbound and outbound activities.
You are supported by a dedicated marketing team, operational teams across PPC, SEO, service and other channels that current clients regularly interact with, plus advanced sales technologies (to automate many routine tasks).
Reporting to the Sales Director, specific role responsibilities include:
Leading phone or videoconference discovery meetings with current clients/qualified prospects. Your objective is to uncover the doctor's practice vision and new patient marketing goals.
Liaising with internal digital specialists (Design, SEO, PPC, Email Marketing and Social Media) to craft digital strategies for current clients/qualified prospects.
Presenting digital strategies to current clients/qualified prospects, fielding their questions, overcoming their objections to co-create marketing solutions that match the doctors needs/goals.
Managing a sales follow-up regime to nurture current clients/qualified prospects. The typical sales cycle is 4 – 6 weeks.
Providing feedback to our marketing and prospecting team to constantly improve the quality of our sales and marketing process.
Connecting with Account Managers to build strong internal relationships to ensure you are quickly alerted to clients who are looking to further their digital marketing strategy.
HOW TO SECURE AN INTERVIEW
To be invited for an interview, you should possess the following skills and experience:
A record of goal achievement in previous sales roles.
Experience with selling services (digital marketing would be highly desirable).
Expert-level telephone skills including experience connecting with cold and warm prospects.
Advanced written sales communication skills.
Advanced proficiency with CRM software (e.g. Salesforce) and other marketing technologies.
Maturity to self-manage and balance personal achievement with supporting your peers to achieve their goals.

Experience in the health profession and working with doctors is desirable but not essential.

Although there is flexibility on the work schedule, you would need to work the majority of your day during normal business hours 9am-6pm EDT/EST (UTC-4/UTC-5).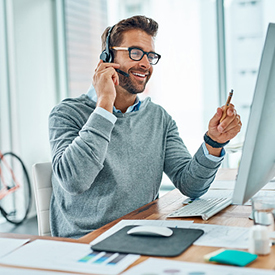 Our mantra is, "the company can only grow as fast as its people."
This means we're committed to your ongoing personal and professional development including weekly individual and team development activities and attending the company's annual retreat.
This is a full-time position with flexible, family-friendly hours.
You'll work from the comfort of your home office and connect with your colleagues worldwide using the most advanced online collaboration tools.
Vortala is a fast-growing, equal opportunity employer riding the healthcare and technology wave.
Ready for a new challenge with a company that cares deeply about you and your development?
APPLY HERE