Digital Marketing Sales Consultant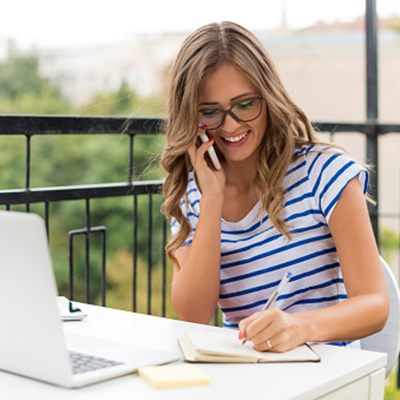 International Digital Marketing Company

Delivering websites and digital marketing strategies to the Dental and Chiropractic Industries

Remote position with flexible, family-friendly hours
In 2004, Steve Anson and Bill Esteb founded Vortala with a simple vision to help doctors grow their practice using the Internet.
Today, our dedicated team of 70+ marketing professionals serve thousands of healthcare practices worldwide. Busy doctors trust Vortala to manage their practice website and lead their digital strategy.
Our core values are Trust, Service and Innovation. Our team culture is based on practicing an Outward Mindset which is the simple idea that, "our success is a by-product of helping others succeed."
Is our culture a good fit with your work and life philosophy?
Our brands include, Perfect Patients (allied healthcare), Smile Marketing (dental) and we're expanding into other healthcare verticals.
ABOUT THE ROLE
As a Digital Marketing Sales Consultant, you'll manage sales leads in North America and the U.K. We embrace inbound marketing principles, which means we focus on activities like lead nurturing (and not cold calling).
Reporting to the Leader, Sales, specific role responsibilities include:
Managing a portfolio of dental and chiropractic leads to achieve monthly sales targets.
Managing leads from internal sales campaigns, e.g. up-selling current clients additional online marketing services, plan upgrades, etc.
Conducting proactive consultative needs analysis for new and existing customers, developing product solutions which meet the needs of each customer.
Effectively and efficiently run all sales meetings with follow up touch points completed in a timely manner to nurture leads and maximize sales.
Ensuring all "activity" is recorded properly in Salesforce – Notes, call history, opportunity creation, stage, close date, etc.
Managing phone calls and providing responses to leads and clients while maintaining a high quality of service and performance standards.
Facilitating sales of all services according to Company and client requirements.
Preparing and converting all new contracts for products and services.
Collaborating with other departments to ensure smooth handoff, overall new client success and satisfaction.
Utilizing the workflows within Salesforce to support effective reporting, client onboarding and team communications.
Weekly meetings (and ad hoc as required) with the Leader, Sales to proactively and transparently communicate operational challenges and opportunities.
HOW TO SECURE AN INTERVIEW
Proven sales experience is required to be invited for an interview. Knowledge and experience in the digital marketing industry including websites, SEO, PPC, Social Media, etc. is advantageous and will be highly considered, but is not essential. Time management, self motivation, quality work ethic and previous experience in an autonomous work environment are all a plus.
Personal qualities that we value include:
Customer service advocate. Passionate about customer service excellence!
Results oriented. Foster a "start-up" culture focused on results, not effort.
Self-confident, self-motivated, resilient.
Trusting, trustworthy, reliable.
Strategic thinker with "big picture" vision, willing and able to work on the frontlines.
Coachable, collaborative and approachable style.
Adaptable and comfortable with change.
Detail oriented.
The Digital Marketing Sales Consultant role is a versatile position. You will interact with different customers at different levels every day while working closely with different departments within Vortala.
You will be supported by a dedicated team, advanced sales technologies (to automate many routine tasks) and very high-quality contact lists.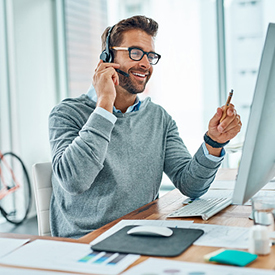 Our mantra is, "the company can only grow as fast as its people."
This means we're committed to your ongoing personal and professional development including weekly individual and team development activities.
This is a full-time position (40 hours/week). Primary hours expected to work are standard business hours of 9am-5pm, Monday through Friday, within a North American time zone.
You'll work from the comfort of your home office and connect with your colleagues worldwide using the most advanced online collaboration tools.
Vortala is a fast-growing, equal opportunity employer riding the healthcare and technology wave.
Ready for a new challenge with a company that cares deeply about you and your development?
APPLY HERE