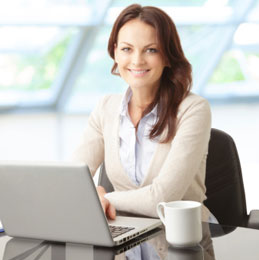 Copywriter
Family-Friendly Hours & Work from Home

Fast-Growing Digital Marketing Leader

Healthcare Focus… Helping Doctors Succeed
In 2004, Steve Anson and Bill Esteb founded Vortala with a simple vision to help doctors grow their practice using the Internet.
Today, our dedicated team of 80 marketing professionals serve thousands of healthcare practices worldwide. Busy doctors trust Vortala to manage their practice website and lead their digital marketing strategy.
Our core values are Trust, Service and Innovation. Our team culture is based on practicing an Outward Mindset which is the simple idea that, "our success is a by-product of helping others succeed."
Is our culture a good fit with your work and life philosophy?
Our brands include, Perfect Patients (allied healthcare), Smile Marketing (dental) and we're expanding into other healthcare verticals.
ABOUT THE ROLE
We're looking for a creative thinker with excellent writing and research skills to help us elevate our B2B content marketing strategy as an in-house copywriter.
Reporting to the Marketing Manager, the focus of your role will be to write and edit persuasive copy for a variety of mediums (including emails, blogs, webpages, landing pages, eBooks, video scripts, and more). You'll create concepts and develop messaging with the goal of generating qualified leads for the sales team.
Thorough research and interviews will be required to write about a variety of digital marketing topics, specific products/services, gather case study material, etc. The most successful copywriter will be a quick learner who is able to embody the brand voice and tone, ensuring quality and consistency across all channels.
Your specific role responsibilities include:
Research and understand our target audience through online research, reviews of existing data, and interviews with subject matter experts and clients.
Write original copy and edit content for a range of B2B marketing and communications materials, including but not limited to:
Email copy for lead nurturing and marketing campaigns.
Persuasive copy for our sales websites, landing pages, ads, direct mail initiatives, and more.
Lead generating eBooks, white papers, etc.
Scripts for sales, testimonials, and other marketing videos.
Client-facing email copy, articles, blog posts, eBooks, etc. to educate our clients and encourage upsells.
Collaborate with marketing, sales, and other department team members from concept development to delivery of final product.
Revise copy based on feedback.
HOW TO SECURE AN INTERVIEW
To be invited for an interview, you should possess the following skills and experience:
Minimum 3-4 years of professional copywriting experience with a solid portfolio of work.
Exceptional writing and research skills.
Proofreading experience and a keen eye for detail.
Ability to work independently and with a team to meet deadlines.
Excellent organizational skills.
Ability to take constructive feedback and revise work as needed.
Experience optimizing content for SEO.
Experience working in the digital marketing space.
Experience in the health profession is desirable, but not required.
Our ideal candidate will be detail-oriented, efficient, dependable, and a collaborative team player who is self-motivated and has a positive "can-do" professional attitude. If you thrive in a fast-paced environment, are adaptable to change, have a sense of humor, enterprising curiosity, a strong work ethic, and a positive outlook, this just may be the right role for you!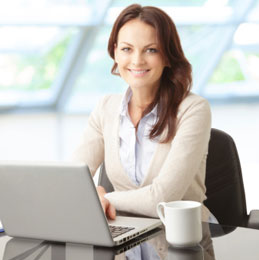 Our mantra is, "the company can only grow as fast as its people."
This means we're committed to your ongoing personal and professional development including weekly individual and team development activities.
This is a full-time position, Monday-Friday, with flexible, family-friendly hours.
You'll work from the comfort of your home office and connect with your colleagues worldwide using the most advanced online collaboration tools.
Vortala is a fast-growing, equal opportunity employer riding the healthcare and technology wave.
Ready for a new challenge with a company that cares deeply about you and your development?
APPLY HERE