Business Development Manager – UK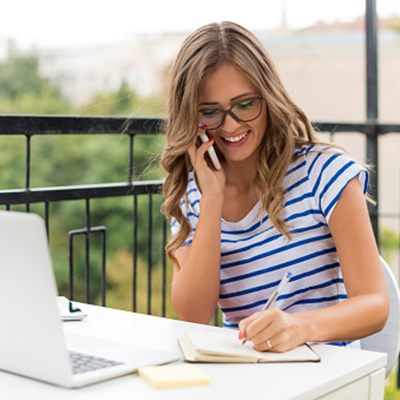 Family-Friendly Hours & Work from Home

Fast-Growing Digital Marketing Leader

Healthcare Focus…Helping Doctors Succeed
In 2004, Steve Anson and Bill Esteb founded Vortala with a simple vision to help doctors grow their practice using the Internet.
Today, our dedicated team of 75 marketing professionals serve thousands of healthcare practices worldwide. Busy doctors trust Vortala to manage their practice website and lead their digital strategy.
Our core values are Trust, Service and Innovation. Our team culture is based on practicing an Outward Mindset which is the simple idea that, "our success is a by-product of helping others succeed."
Is our culture a good fit with your work and life philosophy?
Our brands include, Perfect Patients (allied healthcare), Smile Marketing (dental) and we're expanding into other healthcare verticals.
ABOUT THE ROLE
As a Business Development Manager, you will be helping doctors win online. This is what we do! With 120+ clients across the UK and close to 2,500 clients globally, we are poised to develop new territories and healthcare verticals. As a Business Development Manager, you are the pivotal link to our UK business, allowing both prospects and clients the opportunity to connect to world class marketing services.
What does your day look like? Your specific role responsibilities include:
You will be supplied with qualified sales leads from a range of marketing methods deployed by the marketing team, and from time-to-time be invited to attend seminars hosted throughout the UK. Here we invite doctors to learn how they can generate more new patients through our five factors of digital marketing success.
Leading phone or video-conference discovery meetings. Your objective is to uncover the doctor's practice vision and new patient marketing goals.
Presenting digital strategies, fielding questions, overcoming objections to co-create marketing solutions that match the doctors needs/goals.
Managing a sales follow-up regime to nurture qualified leads.
Providing feedback to our marketing team to constantly improve the quality of our sales qualified leads.
You'll have your ear to the ground, looking at competitor activity and feeding back what you learn to allow us to constantly refine sales and marketing strategies.
You'll enjoy developing solutions to multi disciplined and/or multi location prospects.
You will co-manage current clients to maximize new patient success.
Reporting to the Sales Director, you will also be closely aligned to service teams. You will need to be able to manage competing demands efficiently.
HOW TO SECURE AN INTERVIEW
To be invited for an interview, you should possess the following skills and experience:
Demonstrated sales experience with a record of over-achievement (digital space preferred).
Experience with local marketing with a focus on websites, SEO, Google Ads and Social Media.
Excellent organization skills to effectively prioritize tasks and initiatives.
Excellent written and oral communication skills.
Power-user with productivity tools including email, web search, CRM's and online collaboration apps (e.g. Slack).
Experience in the health profession and working with doctors is desirable but not essential.
Own computer/laptop, high speed internet connection and headset.
Vortala is a workplace that supports flexibility. Predominantly the position covers 9am-6pm BST Monday-Friday, however, to meet the needs of an international company, you will on occasion meet with your colleagues and managers outside of these hours.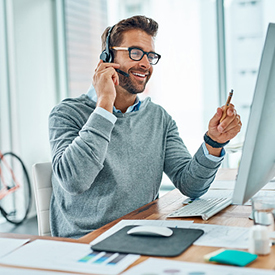 Our mantra is, "the company can only grow as fast as its people."
This means we're committed to your ongoing personal and professional development including weekly individual and team development activities and attending the company's annual retreat.
This is a full-time position with flexible, family-friendly hours.
You'll work from the comfort of your home office and connect with your colleagues worldwide using the most advanced online collaboration tools.
Vortala is a fast-growing, equal opportunity employer riding the healthcare and technology wave.
Ready for a new challenge with a company that cares deeply about you and your development?
APPLY HERE