Digital Consultant
International Digital Marketing Leader
Booming Healthcare Industry Focus
Flexible Hours & Work-from-Home
Vortala is an Australian company founded in 2004 with a vision to help doctors grow their practice using the Internet.
Today, with a team of 70 marketing professionals, thousands of healthcare practices worldwide trust Vortala to manage their website and digital marketing.
Vortala's values are Trust, Service and Innovation.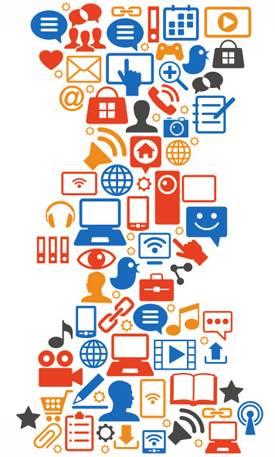 Our brands include, Perfect Patients (allied healthcare focus), Smile Marketing (dental focus) and we're expanding into other healthcare verticals.
As a Digital Consultant, you'll report to the Director, Sales & Marketing and assume responsibility for new client sales and up-selling current clients.
You'll be supported by our inbound marketing and outbound prospecting teams who will stimulate a consistent flow of sales qualified leads.
Specific responsibilities include:
Connecting with new leads (phone and email) to uncover their new patient goals and design an integrated digital marketing solution.
Working closely with your dedicated outbound prospector and the marketing team to insure a steady flow of qualified leads.
Managing a follow up regime to nurture leads and maximise sales.
Connecting with account managers to assist with up-selling current clients to new service plans, paid traffic services, etc.
Attending CPD seminars that educate doctors about using the Internet to grow their practice. There will be occasional interstate travel to attend seminars and meet with doctors.
Collaborating with internal specialists (SEO, PPC, web designers, copywriters, etc.) as required to develop client proposals.
Our mantra is "the company can only grow as fast as its people." And so, you'll be provided with extensive personal and professional development opportunities. Including attending the company's annual team conference in North America.
To secure an interview, you should have proven, consultative selling skills and a working knowledge of digital marketing. Experience in the health sector is advantageous but not essential.
This is a full-time position with flexible, family-friendly hours. You'll work from the comfort of your home office and connect with your sales and marketing colleagues worldwide using online collaboration tools.
Vortala is a fast-growing company riding the healthcare and technology wave.
Ready for a new challenge with a company that cares about you and your development?