Freelance Editor
Family-Friendly Hours & Work from Home

Fast-Growing Digital Marketing Leader

Healthcare Focus… Helping Doctors Succeed
In 2004, Steve Anson and Bill Esteb founded Vortala with a simple vision to help doctors grow their practice using the Internet.
Today, our dedicated team of 75 marketing professionals serve thousands of healthcare practices worldwide. Busy doctors trust Vortala to manage their practice website and lead their digital marketing strategy.
Our core values are Trust, Service and Innovation. Our team culture is based on practicing an Outward Mindset which is the simple idea that, "our success is a by-product of helping others succeed."
Is our culture a good fit with your work and life philosophy?
Our brands include, Perfect Patients (allied healthcare), Smile Marketing (dental) and we're expanding into other healthcare verticals.
ABOUT THE ROLE
This is a freelance position, based in Australia.
The focus of your role will involve reviewing new website content for Dental practices. A typical website is anywhere between 7-20 pages. Content is received in a word document.
Your specific role responsibilities include:
Review new websiste copy and edit the content to our best practices, including making changes due to AHPRA (Australian Health Practitioner Regulation Agency) guidelines. Please note, some copy may be written by American writers and should be proofed to ensure Australian accuracies.
Review and edit blog and newsletter copy monthly.
Communicate with Content Team Leader regarding availability and project status as well as making deadlines.
HOW TO SECURE AN INTERVIEW
To be invited for an interview, you should possess the following skills and experience:
A knowledge of AHPRA guidelines in relation to Australian web content is a must!
Expert English language skills and at least 5 years previous work experience in dentistry or natural healthcare.
Superior written communication skills including mastery of proper sentence structure, grammar and punctuation.
Strong organization skills and the ability to work with minimal supervision to complete editing assignments within deadlines.
A knowledge of SalesForce is helpful but not required.
Strong attention to detail coupled with superior interpersonal skills to effectively edit the work of other writers and provide feedback as appropriate.
This is a freelance position paid on a per project basis, though the work will be steady.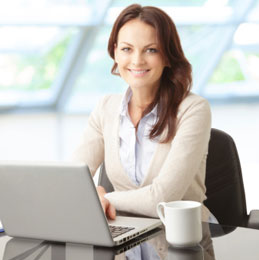 Our mantra is, "the company can only grow as fast as its people."
This means we're committed to your ongoing personal and professional development including weekly individual and team development activities.
This is a freelance position with flexible, family-friendly hours.
You'll work from the comfort of your home office and connect with your colleagues worldwide using the most advanced online collaboration tools.
Vortala is a fast-growing, equal opportunity employer riding the healthcare and technology wave.
Ready for a new challenge with a company that cares deeply about you and your development?
APPLY HERE