Digital Marketing Assistant
Family-Friendly Hours & Work from Home

Fast-Growing Digital Marketing Leader

Healthcare Focus…Helping Doctors Succeed
In 2004, Steve Anson and Bill Esteb founded Vortala with a simple vision to help doctors grow their practice using the Internet.
Today, our dedicated team of 70 marketing professionals serve thousands of healthcare practices worldwide. Busy doctors trust Vortala to manage their practice website and lead their digital strategy.
Our core values are Trust, Service and Innovation. Our team culture is based on practicing an Outward Mindset which is the simple idea that, "our success is a by-product of helping others succeed."
Is our culture a good fit with your work and life philosophy?
Our brands include, Perfect Patients (allied healthcare), Smile Marketing (dental) and we're expanding into other healthcare verticals.
ABOUT THE ROLE
As a Digital Marketing Assistant, your mission is to help our clients get and keep more new patients! The focus of your role is working closely with Digital Marketing Specialists to provide support on client management and delivery of our services to achieve exceptional new patient results. You'll liaise with expert internal departments including SEO, PPC, graphic design, web development and copywriting.
To keep pace with the ever-changing digital landscape, you'll be provided with ongoing training and development opportunities.
Reporting to the Manager, Smile Marketing, you'll work with our specialist dental and medical brands, Smile Marketing and Vortala Digital and help manage an established portfolio of practice clients. Your specific role responsibilities include:
Support project management of new client websites
Managing website edits/updates while following best practices of a high converting website. These include, but are not limited to, creating new pages, updating existing pages, changing images (including videos), resizing and optimizing, updating databases, making changes to site utility bars, theme options and creating slideshows
Working closely with Digital Marketing Specialists on various administrative and technical tasks. These include, but are not limited to, organizing patient subscriber lists and uploading to the databases, setting up client email accounts and updating client contact records
Managing initial Quality Assurance checks for the new site launches (training will be provided)
Monitor website performance and other key performance metrics
Other duties as required to support Digital Marketing Specialists to insure a successful, long term client relationship
HOW TO SECURE AN INTERVIEW
To be invited for an interview, you should possess the following skills and experience:
Excellent command of English and outstanding communication skills (both verbal and written)
Advanced skills with Content Management Systems (e.g. WordPress or similar)
Working knowledge of HTML and CSS
Strong knowledge and experience with:

Google Analytics
SEO and its best practices
Google AdWords PPC & Social Media Management

Power-user with productivity tools including email, web search, CRMs and collaboration apps (e.g. Slack)
Excellent organizational skills to effectively prioritize tasks and initiatives
Experience working with Western clients is highly desirable
Experience in the health profession and working with doctors is desirable but not essential.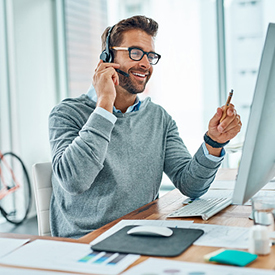 Our mantra is, "the company can only grow as fast as its people."
This means we're committed to your ongoing personal and professional development including weekly individual and team development activities and attending the company's annual retreat in North America.
This is a full-time position with flexible, family-friendly hours.
You'll work from the comfort of your home office and connect with your colleagues worldwide using the most advanced online collaboration tools.
Vortala is a fast-growing, equal opportunity employer riding the healthcare and technology wave.
Ready for a new challenge with a company that cares deeply about you and your development?
APPLY HERE